A more confident you.
Genetic predisposition, lifestyle choices, gravity, or a life event like pregnancy can all lead to stubborn bulges of fat that persist even with regular exercise and a healthy lifestyle. CoolSculpting brings a cool, patented non-invasive treatment to help both men and women lose those bulges, pooches, and rolls for a more confident you. It's been Hollywood's secret go-to non-surgical method for fat loss!
Here at TDI we pride ourselves on bringing you the most cutting-edge procedures and products on the market. To offer you the best in body contouring, we offer a whole suite of technologies to bring both men and women the best in body contouring, including CoolSculpting for treating unwanted stomach fat, lovehandles, muffin tops, double chins and back fat. The results are truly transformative!
Although seemingly widely available, the CoolSculpting experience is unique at The Derm Institute in Redondo Beach. Your treatment is truly tailored and customized to your individual needs. We use a multi-modality approach to body contouring, including Dual-Sculpting (where TWO CoolSculpting devices are used to cut treatment time in half), synergistic technologies such as acoustic vibrational Cellutone with every CoolSculpting procedure to aid in skin tightening and fat breakdown (along with VANQUISH ME), and injectable fat elimination through Kybella. Every patient interested in CoolSculpting receives a complete, personalized, physician-led consultation to determine the best course of treatment, whether that be multiple courses of just CoolSculpting or a combination "Fire and Ice" technology (a combo of Coolsculpting and Vanquish ME) to reach the desired, truly sculpted result. Strategic, precise mapping for CoolSculpting and any complimentary technologies are the keys to consistent, successful results at our clinic.
See how it works:
Coolsculpting is a revolutionary non-surgical procedure which utilizes controlled cold temperatures to target and crystalize fat cells to reduce stubborn fat in the desired area. These "frozen" fat cells die off and are eliminated naturally by the body. With Coolsculpting you can reshape your body with us while relaxing and walk out the same day! Whether you are a man looking to reduce stubborn lovehandles, or a mom looking for a "mommy makeover", CoolSculpting can be customized for your needs. In the weeks and months following, the fat layer is reduced, revealing a slimmer you! The Derm Institute is equipped with the newest and most advanced modalities in CoolSculpting and Dual-Sculpting—including CoolAdvantage and CoolAdvantage Plus, which can cut your treatment time in half and treat multiple areas in as short as 35 minutes!
Every CoolSculpting candidate that comes to our practice is evaluated based on Dr. Chiu's multi-prong body sculpting approach, which includes both heat technologies and cold Dual-Sculpting fat treatment methods.

Commonly treated areas for both men and women include:
Flanks (love handles)
Abdomen
"Muffin top"
"Bra bulge"
Under the buttock area (banana roll)
Knee fat
Upper arm fat
Inner and outer thighs
Double chin or neck fat
Armpit pooches
Back bulges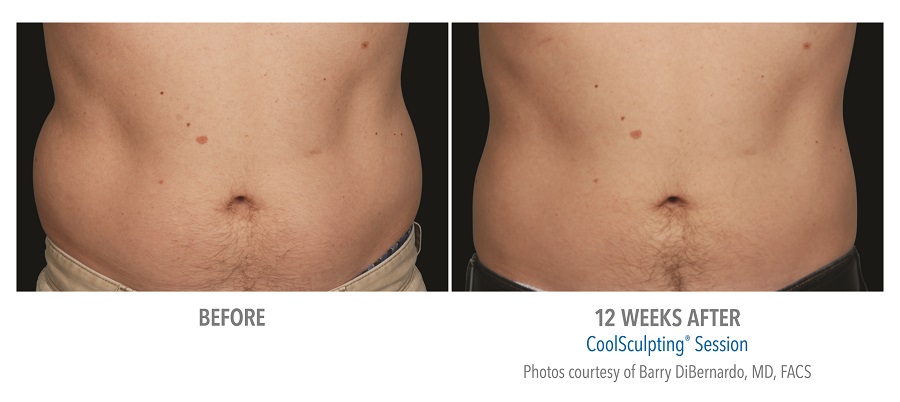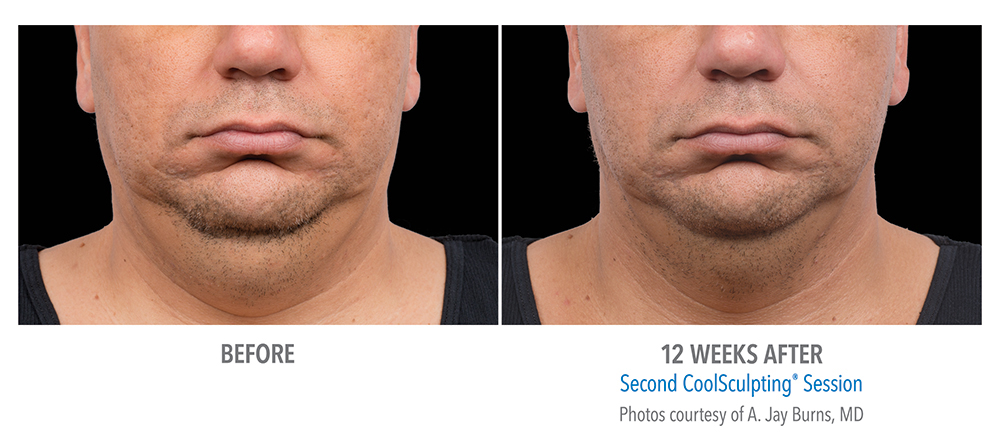 Dr. Chiu is a national expert in body sculpting, working as a consulting expert for CoolSculpting and VANQUISH ME, and The Derm Institute is one of Los Angeles' Kybella Centers of Excellence. Every CoolSculpting candidate that comes to our practice is evaluated based on her multi-prong body sculpting approach, which includes both heat energy devices and cold Dual-Sculpting fat treatment methods. By utilizing the numerous technologies available, we ensure that you get the best results personalized for your unique body needs.
Please read our Post CoolSculpting directions for best results and what to expect.
Want to feel more confident in your body? Contact us for your personalized CoolSculpting consultation today!
Related Videos
Common Questions
*individual results may vary