The Derm Institute and Dr. Annie Chiu always offers the latest advances in filler technology, treatment, and expertise in our practice.  Dr. Chiu is the first Dermatologist in the South Bay to offer this brand new treatment in the cities of Manhattan Beach, Hermosa Beach, Redondo Beach, and Palos Verdes.  We are currently exclusively offering early availability of Juvéderm VOLUMA™ XC!
Juvéderm VOLUMA is the newest and the most robust of the Juvéderm family of products.  Also made of Hyaluronic Acid, it is used for global volumnization and lift in the face.  This product is designed to achieve a subtle lift, helping to restore and contour, giving the appearance of a more youthful, rested appearance for many years.
Juvéderm VOLUMA is designed for maximum lift as it targets volume loss and lifting and is FDA approved to last for up to 2 years! With age, our skin, fat, muscle and bone tend to lose volume, resulting in a thin or hollow appearance around the chin, eyes, cheeks, and cheekbones. This can be a result of the natural decrease in collagen production within our skin, weight loss, or age-related facial fat, soft tissue and even natural bone loss that occurs with time. Our folds and jowls become more prominent as volume loss and gravity shifts the cheeks downward. Youthful faces are full (think less dramatic version of baby fat), and dermal fillers help restore the hollowing that occurs over time by restoring youthful contours in the cheeks, temples, or even earlobes.
Treatment with Juvéderm VOLUMA combats these effects by restoring volume to the face, providing natural contouring, and smoothing out the appearance of wrinkles. The results of Juvederm are immediate and can last for up to 24 months!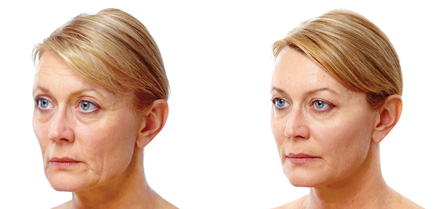 Dr. Chiu specializes in global facial volumnization, lift, and contour as the most natural way to soften the appearance of aging.  She utilizes the latest combination of advanced techniques and products Dr. Chiu including Juvéderm VOLUMA, Radiesse®, or Sculptra® Aesthetic to three-dimensionally sculpt a natural, more rested and glowing version of yourself.
Dr. Annie Chiu is a leading expert in global non-invasive rejuvenation for the face, hands, neck, and chest.  She is a training injector for multiple companies, and applies her sense of beauty and knowledge of the aging skin for a natural, beautiful result.
Juvéderm VOLUMA XC is available now, so if you are as excited about it as we are, feel free to give our office a call at 310-939-9800, or send us a message through our website by clicking here.
Please refer to our Pre and Post Filler directions for best results and what to expect after the procedure.
If you aren't sure which product will give you the results you're looking for, the best strategy is to schedule a free cosmetic consultation at The Derm Institute to meet with Dr. Chiu and go over your options.
Common Questions:
How is Juvéderm VOLUMA different then Juvederm Ultra or Ultra Plus?
Juvéderm VOLUMA is different than in that it works on a different area of the face and is indicated for a longer duration of up to two years. Juvderm Voluma adds volume to the mid-facial, cheek, and lateral upper face areas, while Juvéderm Ultra and Ultra Plus XC smooths moderate to severe wrinkles and folds around the nose and mouth, like parentheses, and is also commonly used to rejuvenate the lips.
Does it hurt?
Juvéderm VOLUMA has a numbing agent premixed. To insure maximal comfort, we also use numbing cream on the face prior to the procedure. Most clients find fillers to be a fairly comfortable procedure.
When will I see the results and can I go out right after?
Results are immediately seen!  There may be swelling or bruising for 2-7 days after the procedure. Redness in the areas treated can last a few hours on the first day. Tinted moisturizer or light cover-up typically can cover any minor redness.
How long will the results last?
Duration of results depends on the area injected, but ranges from 18-24 months.
Is it reversible?
Very, very rarely are patients unhappy with their Filler treatment. However, at The Derm Institute, we are the experts in Fillers and sometimes need to help patients who come in to see us after a Filler is injected poorly or too superficially by an outside clinic with inexperienced practitioners. Hyaluronic acid fillers including all Juvéderm products, Restylane®, Beloter Balance®, and Perlane® can be easily corrected and dissolved in 24-48 hours and your skin will return to baseline. Radiesse and Sculptra are not reversible, but we can help evaluate problematic cases and work with you to find the best resolution.
What happens if I don't get retreated?
Gradually, your body will reabsorb the filler (with the exception of Sculptra) and your wrinkles and folds will return to baseline. It does not worsen any wrinkles with use.